Need a proofreader or editor?
Our experts can help! Whatever you are writing, we will review your document within hours.  To learn more about our editors, here are some qualities that set us apart:
Qualified Editors
We're writing professionals. PaperBlazer is overseen by an executive editor with a doctoral degree, and our editors specialize in writing, journalism, liberal arts, and related fields. When ordering from PaperBlazer, you can be assured that a college professor, a writing tutor, or educational expert will be reviewing your document.  So when you need proofreading or editing, our experts will provide important feedback and helpful corrections.  Imagine having your own writing tutor or college professor ready at any time to help you!
Additionally, our editors are native English speakers and writers.  Our team will ensure that your writing flows smoothly, and we will check each sentence for you.  Unlike a spell checker or automated service, we find errors that machines cannot.  Plus, we are available to answer your questions that you have about your edited document.
Best of the Best
Hundreds of editors want to edit for PaperBlazer, but we only use the best — the top 1% of proofreaders and editors.  That means that a hand-selected editor will make your document the very best that it can be.  You do not get help from a computer or a newbie, but a professional English editor.
Over the years, our writing experts have helped various kinds of writers.  Beyond that, our editors have edited for various businesses, publications, authors, novelists, researchers, doctors, professors, and non-profit organizations.

Our proofreaders will provide grammar corrections in 72 hours or less.  Our "basic" option provides feedback from an educated reader, so you can understand how most readers will interpret your document. Our "plus" option includes thoughtful feedback for your content, as if a college professor were reading your manuscript.  If you order a "premium" option, an editor will provide detailed editorial comments to improve your document to the next level, and all of your follow-up questions will be answered for free.
Professor Rechecks
Unlike other services, PaperBlazer includes free professor rechecks. Have a sentence or paragraph that needs a recheck? We guarantee that a college professor will review that for you — at no extra charge to you.
To recheck the entire document (such as if you've rewritten the text), you can order again. However, if you need to followup on a sentence or paragraph, just let us know via chat. We will interact with you to help you further.
Years of Experience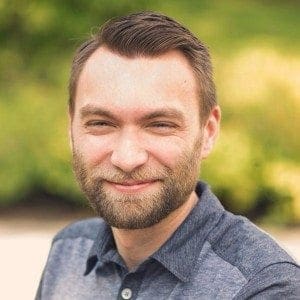 Our editors have many decades of proofreading and editorial experience. This means that you will receive help from an expert, and the feedback will be personalized for your unique writing style.  Since our team has edited countless documents, we have seen countless writing styles — which then helps us edit better for you.
Dr. Joel Jupp, our Executive Editor, has taught dozens of courses at Aurora University, Judson University, Trinity Christian College, and Moody Bible Institute. His experience includes reviewing theses and dissertations at Wheaton College. In addition to writing his own dissertation, Joel has been published in various publications and has worked as a ghostwriter. Publications have included articles in Didaktikos: Journal of Theological Education, Clever Fox Literary Magazine, Reformed Worship, The Lexham Bible Dictionary, WorshipArts, Relevant Magazine, Prairie Poetry, The Midwesterner, The American Journal of Biblical Theology, and others. More importantly, for over a decade, he has edited books, textbooks, journal articles, theses, dissertations, medical research, websites, and much more.