Need a proofreader or editor?
Our experts can help! Whatever you are writing, we will review your document within hours.  To learn more about our editors, here are some qualities that set us apart:
Qualified Editors
Our proofreaders and editors have degrees in English, English Writing, journalism, liberal arts, and related fields. When ordering from PaperBlazer, you can be assured that a college professor, a writing tutor, or educational expert will be reviewing your document.  So when you are working on an important writing project, experts will provide important feedback and helpful corrections.  Imagine having your own writing tutor or college professor ready at any time to help you!
Additionally, our editors are native English speakers and writers.  Our team will ensure that your writing flows smoothly, and we will check each sentence for you.  Unlike a spell checker or automated service, we find errors that machines cannot.  Plus, we are available to answer your questions, in order to answer questions you have about your edited document.
Best of the Best
Literally, hundreds of editors want to edit for PaperBlazer, and we only use the best — the top 1% of proofreaders and editors.  That means that a hand-selected editor will make your document the very best that it can be.  You do not get help from a computer or a newbie, but a professional English editor.
Over the years, our writing experts have helped various kinds of writers.  Of course, we help all kinds of students, including high school students, college students, graduate students, and international/ESL students.  Beyond that, our writers have edited for various businesses, publications, authors, novelists, researchers, doctors, professors, and non-profit organizations.

Our proofreaders will provide grammar corrections within 72 hours or less.  Our "plus" option includes thoughtful feedback for your content, as if a college professor were reading your manuscript.  If you order a "premium" option, our editor will provide additional editorial comments to improve your document to the next level.
Years of Experience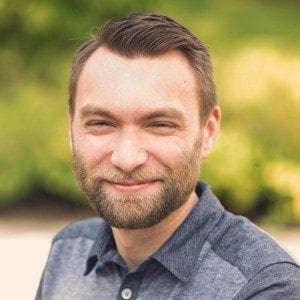 Combined, our editors have many decades of proofreading and editorial experience. This means that you will receive help from an expert, and the feedback will personalized for your unique writing style.  Since our team has edited countless documents, we have seen countless writing styles — which then helps us edit better for you.
Dr. Joel Jupp, our Executive Editor, has taught dozens of courses at Aurora University, Judson University, and Moody Bible Institute.  In addition to completing his own dissertation, he has been published in various publications, including Reformed Worship, Relevant Magazine, The Lexham Bible Dictionary, Prairie Poetry, The Midwesterner, and The American Journal of Biblical Theology. He has edited hundreds of documents, including books, textbooks, journal articles, theses, dissertations, and e-books.