DISSERTATION & THESIS EDITING
Improve your dissertation or thesis within hours.
Want to improve your research writing? Need someone to check your grammar?  
We can help!
As a proofreading and editing service, we specialize in academic research.  Try us today to see why students around the world use PaperBlazer for their dissertations, theses, and research papers.
Graduate students know that research is important.  The writing of a dissertation or a thesis requires months of effort, and the quality of that research will affect employment, teaching opportunities, wages, and more.  The effects will last for decades.
Unfortunately, some graduate students depend on friends or relatives to proofread their research, but they often lack the experience needed for such important work.  Some graduate students try college writing centers, but even in these cases, a young person may be helping — someone who has less education and less experience than the graduate student!  To state the obvious, you need an expert.
Here are a few reasons why you should use PaperBlazer:
High-quality proofreading
We provide experienced editors to correct your document.  We fix grammar and much more.  With our plus and premium options, we will also provide feedback regarding structure and organization.  We even provide content suggestions (e.g., "Have you thought of including this?") with our premium option — which is the equivalent of having your dissertation coach or thesis advisor giving you feedback.  Imagine having two professors helping you rather than only one!
Fast, same-day editing
With PaperBlazer, you receive results within hours.  We believe that the best learning takes place when you get fast feedback, and that means you will receive a corrected document within 12, 24, or 72 hours, depending on which option you choose.
Academic standards
Unlike other options, we approach proofreading and editing from an academic approach.  Our writing experts have not only attended graduate school and taught at colleges and universities.  For that reason, we know what is expected by professors, and we use academic standards.  (And yes, we work with APA, MLA, Chicago, and other styles!)
With PaperBlazer, you avoid the pitfalls of paper-writing websites.  Rest assured that we do not write for you. Instead, we use your words and content.  We keep your ideas in tact, which maintains your research and your integrity.  We show you what needs correction, providing you with the feedback that you need.  Academic editing requires expertise, which we provide, so that your work looks and feels like you, not your editor.
Affordable pricing
We offer the best pricing for academic proofreading.  Keep in mind that there are no hidden costs, and with PaperBlazer, you pay less for more!  We understand that graduate students need budget proofreading and cheap editing, and so our prices reflect that.  Your investment in your dissertation or thesis will pay off for many years to come.  Not only will you graduate on time, but your research will lead to better jobs, better schools, and better opportunities in the future.
Order Now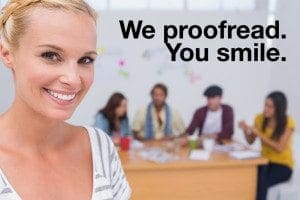 "You have done a great job in proofreading my drafts. Thank you for everything."
— Jian, a Ph.D student at Northern Illinois University
"Thank you so much for your help."
— Melody, a student from Hong Kong
"Thanks a million. I really appreciate the service."
— N.P., a graduate student from Missouri
"Dedicated to high academic achievement. "
— Margie D., a professor from Ball State University