Are you writing scientific research?  Whether its a medical study, a psychology study, or another kind of scientific data, your research would benefit from proofreading and editing.  
The fact is that complex scientific research requires meticulous writing. Grammar, in particular syntax, can ensure that you clearly and effectively communicate your ideas.  Spend your time on research, and let an editor improve the English writing.
If your field of study is scientific — such as medicine, engineering, psychology, or a related field — you have spent countless hours working on your degree.  Most of those hours have been spent in science and mathematics.  At no fault of your own, it may have been years since your last writing course.  Maybe you've forgotten grammar rules related to things like commas, colons, articles, active and passive tense, and sentence structures.  In some cases, you might be a graduate student or an ESL student, who is writing a dissertation or a journal article in a second language.  For those reasons, a professional writing expert can help.
If you are writing a dissertation or a journal article, use PaperBlazer.  We have edited research on a wide variety of topics, including psychological studies, ENT surgery, battery testing, dental hygiene, and more.  In other words, there's no topic that's beyond us.  We edit all kinds of scientific papers, especially those for peer-reviewed journals and dissertations.
Our expertise ranges across the spectrum.  We specialize in both quantitative and qualitative research.  We help with APA, MLA, Chicago (CMS), and more.  Let us know about your project, and we will review it within hours.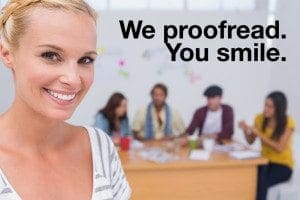 "You have done a great job in proofreading my drafts. Thank you for everything."
— Jian, a Ph.D student in engineering
"Thank you so much for your help."
— Melody, a graduate student from Hong Kong