Don't let other businesses get an advantage.  With PaperBlazer, you work with an experienced editor who has worked with hundreds of clients, while saving both time and money.
In addition to regular orders (via our order form), we also offer subscription plans that include:
Advantages of PaperBlazer include saving on employment costs and enjoying our famous same-day turnaround.  In addition, you can contact your editor, ask follow-up questions, and receive personal feedback on your documents.
OUR SERVICE FEATURES:
All documents.
Upload any document for online proofreading and editing service.  We edit everything — including articles, books, dissertations, letters, and more.  Best of all, since every document is unique, we maintain your purpose and personal style during the editing process.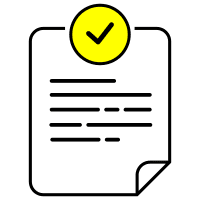 Real editors.
Want real help? Our human editors provide high-quality, professional feedback.  With a real person rather than a computer, you receive personal attention. We suggest grammar corrections, sentence improvements, editorial feedback, and more. In short, our editors do the hard work for you.
Fast, same-day service.
Why wait? Online proofreading and editing means fast results in hours. If you need rapid turnaround, contact us via chat. We will check our queue and let you know if we can expedite your order for free.  Some orders can be completed in less than one hour.
---
Time matters, so we offer same-day proofreading and editing to meet your deadlines.  Research shows that fast editing increases learning and comprehension, which is why we value speed and efficiency.  
Big savings.
With PaperBlazer, you
pay less
for express service.  Our premium service includes expedited service at
no extra cost
. In a hurry? Chat with us to see if we can edit faster. Unlike other websites, you'll pay nothing more for express service! 
Learn more about our 
free
 speed upgrades.
---
Looking for budget-friendly editing? When you compare both time
and
cost, we offer the
most affordable service
on the internet. For the best results, make a wise investment. With PaperBlazer, there are
no extra costs
, 
no long-term commitments, 
and
 no hidden fees.
Secure downloads.
With our delivery system, you will receive a corrected document via email.  All you need to do is click. There's no need to learn new software or terminology. We make it easy.
---
To save you time, we make changes for you. Some sentences may require your review, which we mark for you, but we correct the rest. It's that simple!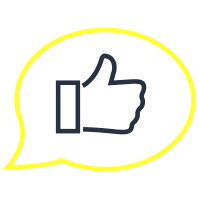 Friendly support.
We provide the best customer service in the industry.  We personally care for every writer and maintain your unique style. As we've been saying for years, "Words matter, and you matter!" Unlike other services, we even answer questions about corrections after your order.  Send your document to editors who care, and you'll immediately see the difference.
We can help with any project:
marketing materials
newsletters
business proposals
blog posts
medical research
websites
training manuals
confirmation emails
pamphlets and booklets
advertisements
business letters
If you have a special project in mind, let us know.  We've done it all, and we can help!