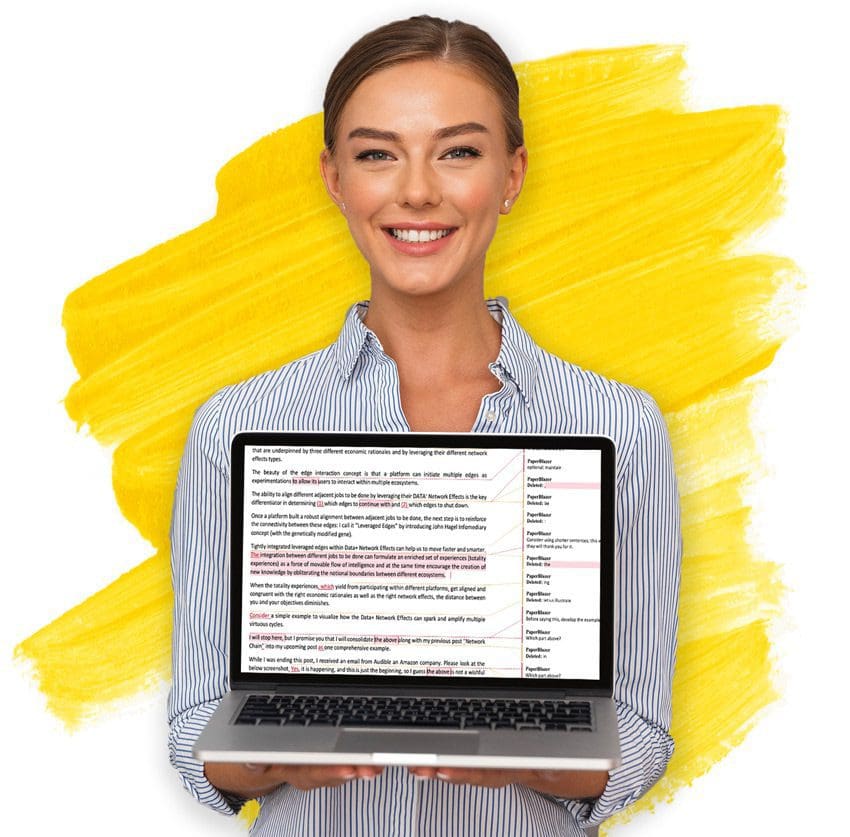 Professional Proofreading
&
Editing Service
---
---
We're the Best Proofreading & Editing Service — Period.
 

Experienced editors, ready to help.
  Fast, same-day turnaround.
  Affordable editing service — up to 60% less.
 FREE follow-up questions.
 24/7 online service.

---
Get help

today

. It's as easy as 1, 2, 3.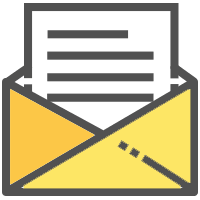 ② OPEN 
Download via a secure email link.
③ REVIEW
Read our comments & corrections.
---
---
---
---
---
Guaranteed results. Trusted Worldwide.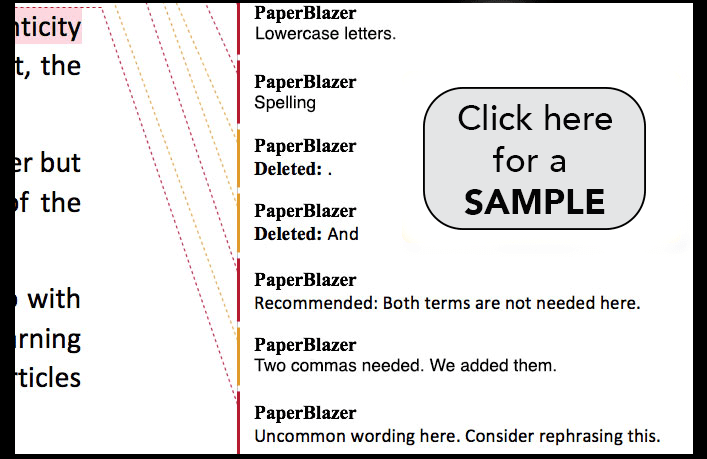 Detailed
grammar corrections.
Real
 editors with pro expertise.
Affordable pricing.
FAST,
same-day turnaround.
Free
follow-up questions.
Simple, secure downloads.
---
---
---
OUR SERVICE FEATURES:
All kinds of documents.
Upload any document for proofreading and editing service.  We edit everything — including articles, books, dissertations, and more.  Our clients range from novelists to multibillion-dollar businesses. Best of all, since every document is unique, we maintain your style during the editing process.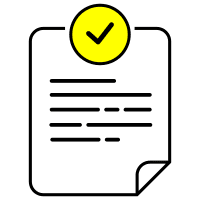 Real editors.
Need professional editing? Our editors provide high-quality, detailed feedback.  With a real person editing your document, you receive personal attention, not automation. We provide grammar corrections, sentence improvements, editorial feedback, and more. In short, our editors do the hard work for you.
Fast, same-day service.
Why wait? Online proofreading and editing means fast results in hours. If you need rapid turnaround, contact us via chat. We will check our queue and let you know if we can expedite your order for free.  Some orders can be completed in less than one hour.
---
Time matters, so we offer same-day proofreading and editing to meet your deadlines.  Research shows that fast editing increases learning and comprehension, which is why we value speed and efficiency.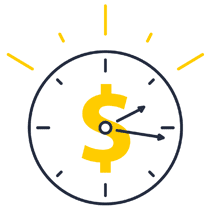 Big savings.
With PaperBlazer, you
pay less
for express service
. Our premium option includes expedited service at
no extra cost
. In a hurry? Chat with us to see if we can edit faster. Unlike other services, you'll pay nothing more for express service! 
Learn more about our 
free
 speed upgrades.
---
Looking for affordable editing? When you compare both time
and
cost, we offer the
most affordable service
on the internet. Overall, you pay less with PaperBlazer. Unlike
other
services, there are
no extra costs
, 
no long-term commitments, no automations, 
and
 no hidden fees. 
Secure downloads.
With our unique delivery system, you will receive your corrected document via email.  All you need to do is click. There's no need to learn new software. We make it easy for you.
---
To save you time, we make changes for you. Some sentences may require your review, which we mark for you, but we correct the rest. It's that simple!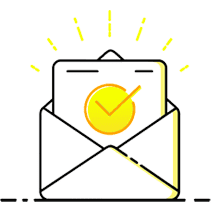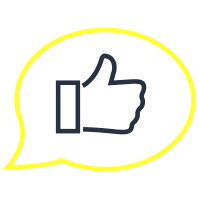 Friendly support.
We provide the best customer service in the industry.  We personally care for every writer and maintain your unique style. As we've been saying for years, "Words matter, and you matter!" Unlike many other services, a real editor will answer questions after your order.  Send your document to editors who care, and you'll immediately see the difference.
Benefits of Online Proofreading & Editing Service:
Pro editing.
Our
professional editors
will edit any document.  We have years of experience in editing and teaching.  With our specialized help, your document will be improved to a higher quality.
Extra fast, online service.
We edit documents in hours.  Have 24 hours or less? No problem. Online proofreading and editing service means extra quick results. When ordering, you can select your speed when ordering.  Need a document edited ASAP?  All premium orders are eligible for expedited service!
Better service, lower price.
Compared to other editing services, we offer
more for less
.  When you're in a hurry, you can get help without paying more. When you compare apples to apples, our prices are 60-87% less than the competition.
A+ customer service.
Our customer service will amaze you.  After you order, we continue to work with you.  We answer your follow-up questions, and we ensure your document is in high-quality condition.
---
---
Curious about pricing? Get a quote today.
---
---
Reviews & Testimonials
---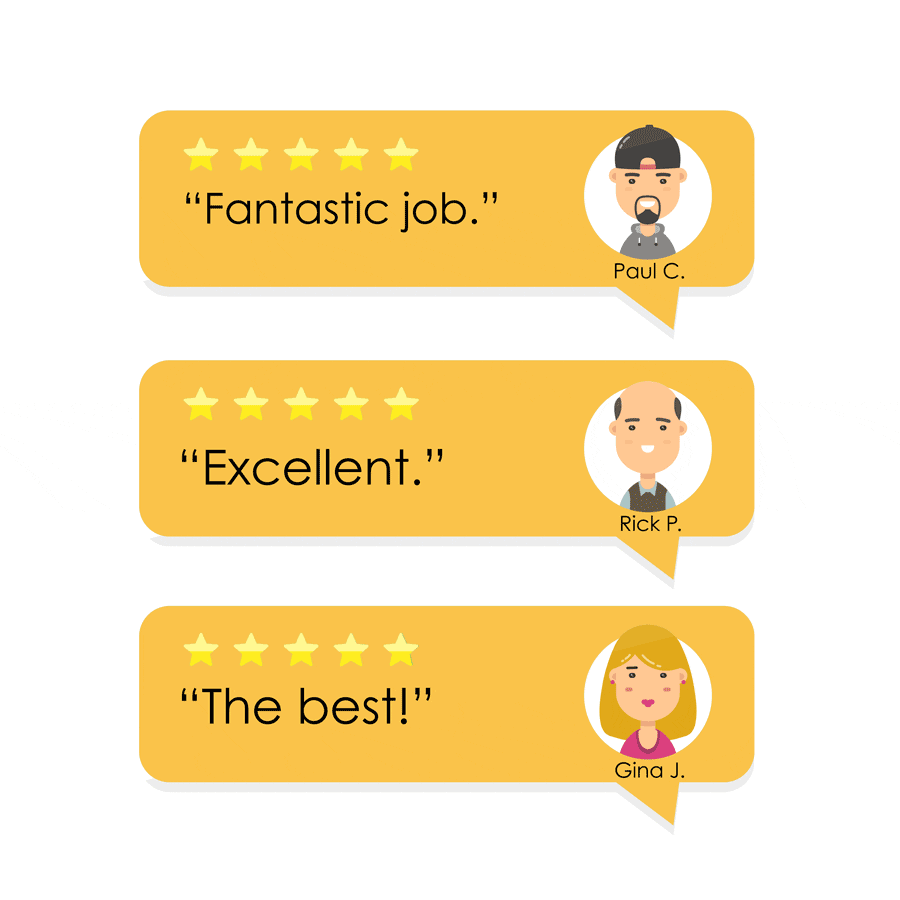 "PaperBlazer went above and beyond my expectations!"
– Kevin L.
"Excellent work and quick response. I will recommend this service without a doubt."
– Richard S.
"I received the result on time, and I was amazed by the quality of the proofread! There were about 250 revisions made on my document!  Many thanks, PaperBlazer!"
– Jin M.
READ MORE REVIEWS
---

ORDER NOW